As the leading innovator in the livestock handling industry, Priefert values safety and quality above all. That's why we trust product from Shelby Trailer Service, LLC for use in our Bucking Chute roll gates. Superior product and superior service are an obsession that Priefert and Shelby share. J'Lynn and her team have always provided excellent customer service and communication through the ever-changing demands of supply chain. You can't go wrong with Priefert, and you won't go wrong using Shelby.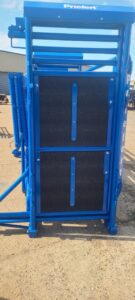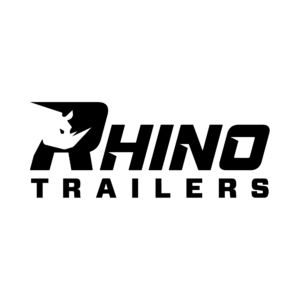 We have been delighted with Shelby trailer flooring.
It has been a great addition to both our cattle and horse trailer lines.
We currently install Shelby flooring in approximately 70% of our trailers.
Using 100% recycled materials and a 20 year warranty, what more can you ask for out of your flooring?
We consider Shelby flooring a partner and a huge asset to our company and our customers.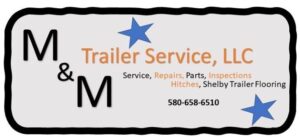 M&M Trailer Service is a family owned, small business for 20 plus years specializing in trailer repair, parts and maintenance.  Shelby Trailer Flooring is our #1 recommended flooring to our customers looking to replace their trailer floor for any type of trailer. Our repair business attracts customers from near and far with a wide range of trailers.  We are proud to be an Authorized Dealer of Shelby Trailer Flooring product "Made in Oklahoma" with 100% recycled materials.  It is always a pleasure when our customers recommend Shelby Trailer Flooring to their friends and neighbors and refer them to us to install their new trailer floor.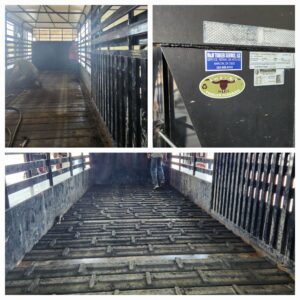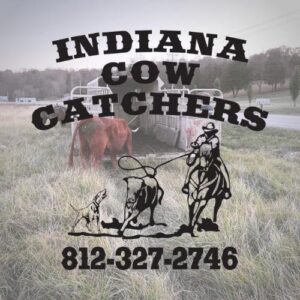 Off to work we go! Can't beat Shelby Trailer Flooring.  The below photos are 2 years of almost everyday use. Plus I've never had to clean this trailer out!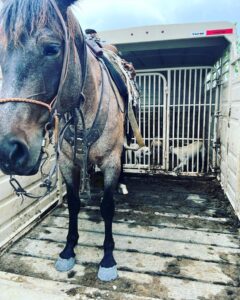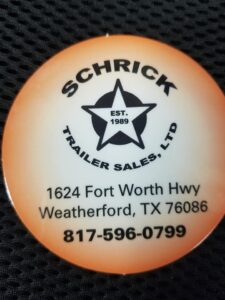 Schrick Trailer Sales, Ltd is a family-owned business that opened in 1989. We are in Weatherford, TX and love Shelby Flooring. Shelby not only offers quality products at affordable prices, but also offers incredible customer service. The support we get from Shelby is top notch when working on quotes or questions we may have. I can always count on Shelby to stand by their word and their products. Simply put, we use Shelby flooring for all our composite flooring needs. We are a qualified dealer so if you need Shelby flooring, please give us a call 817-596-0799.  Below is before and after photos.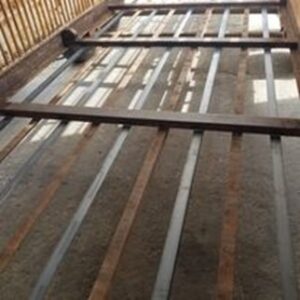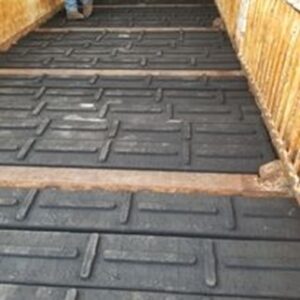 We currently use Shelby for our rubber flooring in our BCI livestock trailers exclusively. Their rubber lug boards are one of our most popular options on our bar top units. Not only do they make a great product, but their customer service is excellent as well. Their team communicates exceptionally well with our staff and we greatly value our relationship with them.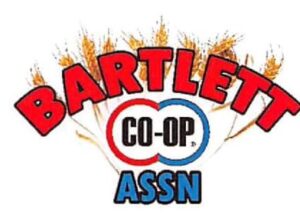 This flooring is just a common sense investment, long lasting and increases the value of any trailer!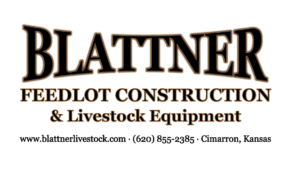 Family owned and operated for over 50 years, Blattner Feedlot Construction & Livestock Equipment have been serving our customers with the best of best in livestock equipment and feedlot construction. Known nationwide, our products are built to last, with longevity and quality in mind. As a manufacturing company, we choose Shelby Flooring to add in our working chutes, load out chutes and we also keep inventory for our retail trailer customers. We believe Shelby Flooring's service and products are top notch! As a company who stands behind their American made product with pride and integrity, we will represent and forever be a fan of Shelby Flooring. From one American company to another!

We have been a customer of Shelby's for 5 years now. Our customers and I believe the Shelby wheel chocks we purchase are the BEST on the market. Great customer support and quick turnaround. Highly recommended and our go to.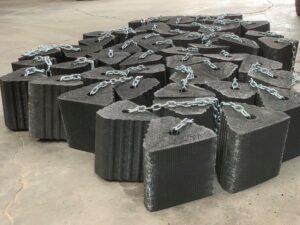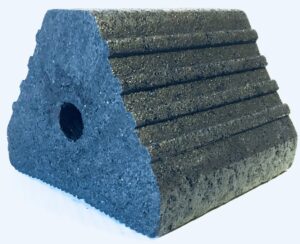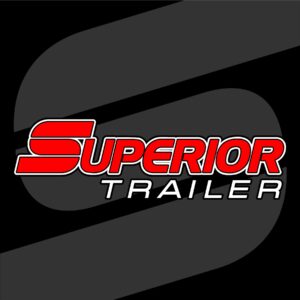 At Superior Trailer, we pride ourselves in providing our customers with only "Superior" quality products and services.
We exclusively use Shelby trailer flooring in every trailer we manufacture, offering Tongue & Groove, Plank, and Lug Flooring.
Shelby Trailer Service, LLC. has continuously provided us with not only outstanding products, but also unsurpassed customer service.
We are proud to partner with a company that takes care of their customers the same way that we take care of ours.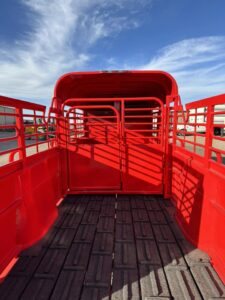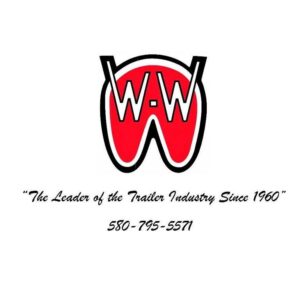 W-W Trailer MFG is  a family owned company since 1960
Shelby Flooring offers quality products with affordable pricing and is the most requested option customers choose when purchasing our livestock trailers.
This success has lead us to begin offering the Shelby Floors in our line of enclosed cargo trailers, though in the early stages, we have receive a great
response from our customer base. The support that we have received from the Shelby team is top of the line, whether we are at a trade show, or working quotes up
for our customers, they are with us 100%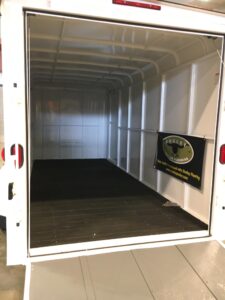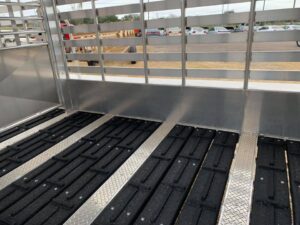 At Round House Industries we have been using Shelby Flooring in our trailers for as long as we have
been building trailers. The choice is simple, Shelby not only provides us with a green product made in
the USA, but also a level of confidence that our customers are they're customers as well. But for us it's
goes beyond the product, when you're dealing with Shelby Flooring you're dealing with good people
that you can count on to stand by they're word. Simply put, for our trailers there is no other choice for
composite flooring.
We have Shelby floors in our 32 foot trailer and wouldn't have anything else. It's a small investment for safety of both you and the animals. One slip could quickly cost you more than the floor did. Even the puppies were fans!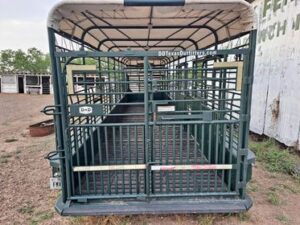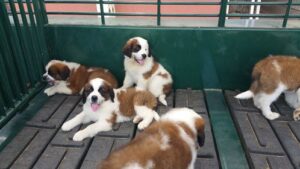 When we started building stock trailers, we saw Shelby Flooring as the only flooring to install in our trailers. With the durability, reliability, ease of installation and affordability of this flooring there is no other way to go! You simply install it and never have to worry about it again. It also gives you added peace of mind knowing your horses and cattle aren't slipping and sliding on this flooring. Shelby Flooring has exceptional flooring products and we been nothing but pleased with all of them!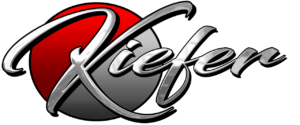 Kiefer Manufacturing is a family owned business located in Sneedville TN. We have been doing business with Shelby for several years. They provide a product that is very versatile and extremely durable and used in a variety of trailers we build. The product is impressive,  but more than that, the level of customer service they provide is above all others. It is rare to find people that appreciate the customers they have, and show it in their everyday interactions with us. As a small business we value the level of service and the quality of product they give, we consider them a partner and a huge asset to our industry.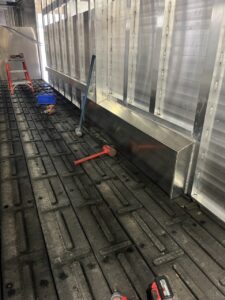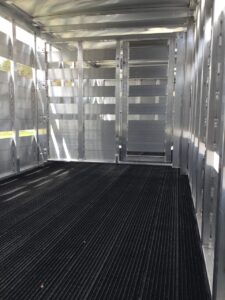 At MAXXIM INDUSTRIES we are committed to go the extra mile to provide excellent service and reliable product quality, things that we are able to achieve on our EAGLE livestock trailer line through  Shelby´s Trailer Flooring excellent customer care and attention as well as their outstanding rubber flooring planks and boards.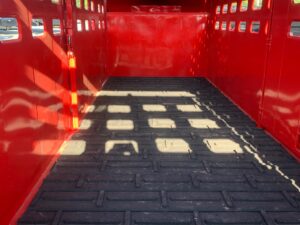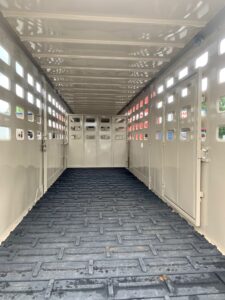 We use the Shelby rubber flooring in our livestock scales, and it is superb. The cost and quality of Shelby's products is excellent. Staff is a pleasure to work with. Their communication and customer service is unrivaled. I would highly recommend Shelby if you're in the market for livestock flooring.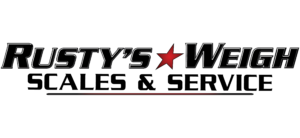 Shelby rubber flooring has been an extremely reliable choice for our cattle and livestock scales. The quality of this product exceeds expectations every time, and we trust Shelby to provide a superior product for our customers. This durable flooring option is sure to withstand whatever we throw at it, and we will continue to use Shelby rubber flooring in Rusty's Weigh scales.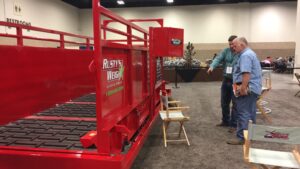 Shelby's Trailer floors have provided more than just a product to us. They have given us peace of mind, superior quality, long term performance, and overall safety in the transporting of livestock. Their floors have been proven time and time again over the years with our customer satisfaction rate which is second to none. We at Delco trailers believe that by partnering with quality, performance driven vendors as Shelby's we will remain the #1 trailer provider in this market.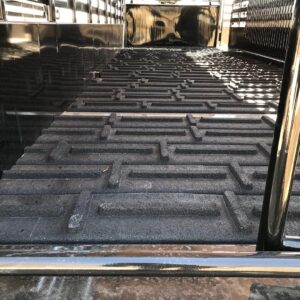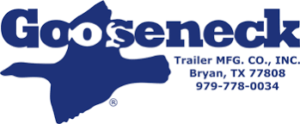 At Gooseneck Trailer Mfg. Co., Inc. we have used Shelby flooring for the past 15 years and it is one of our highest demanded features. We believe in being "Built Stronger to Last Longer" and that requires an especially tough durable flooring. We currently install Shelby flooring in approximately 75% of our trailers. Gooseneck brand trailers have the proven durability and provide the safety and peace of mind that livestock producers demand. That's why we recommend Shelby flooring.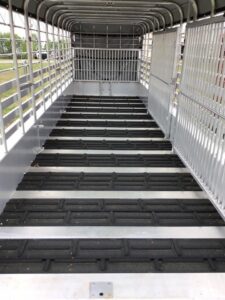 We can't say enough good things about Shelby Rubber Flooring at Neckover. As a company, we feel confident that Shelby Rubber Flooring helps protect our consumers' herds in transit. It's a no brainier for us; the 100% recycled material, the 20-year warranty, made in USA, and impressive customer service helps add value and quality that we can pass on to our #BullTuffFamily.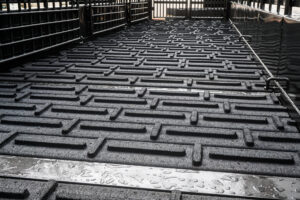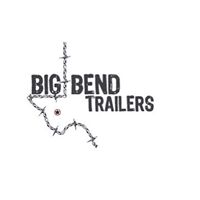 Shelby flooring has been a game changer for Big Bend Trailers.  We are sold on the durability of the boards and the added traction/safety it provides for livestock.  Shelby is a company you can depend on to get you quality products with outstanding customer service!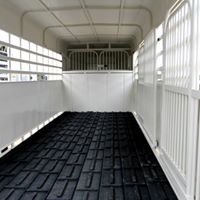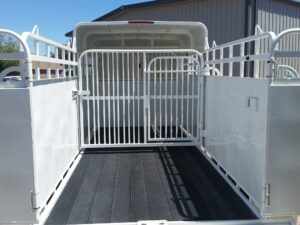 As a manufacturer of stock trailers, we have been using Shelby rubber flooring in our trailers exclusively and will continue to do so because of our strong belief that is the absolute best flooring option there is.  We have had zero issues with any of the boards ever failing or giving our customers any issues.  Shelby rubber flooring gives us peace of mind and confidence knowing our trailers are going to provide a safe and stable way to transport livestock.  Not only is the product great but the people of Shelby Trailer Service, LLC are fantastic and provide excellent customer service as well.  We simply could not be more pleased with our decision to partner up with Shelby Trailer Service, LLC as one of our premier vendors!!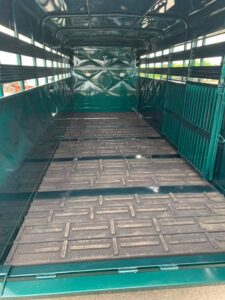 We at Coose Trailer Manufacturing have been manufacturing livestock trailers for over 40 years. Shelby rubber flooring has become the most requested option we offer in our trailers.  The majority of our trailers leave the facility with Shelby cleated rubber floor. With the 20 year prorated warranty and its durability, our customers can be assured they have the best flooring we can offer.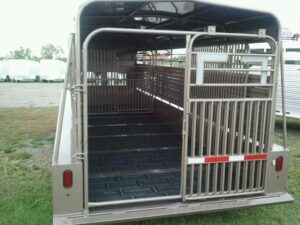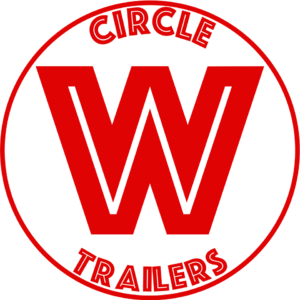 Click on the ARROW to see live testimonial
Here at Circle W Trailer in McKenzie, Alabama, we have been using the Shelby cross Lug composite flooring by Shelby Trailer Service for several years.  That is a flooring, we have never had a problem with.  So If you are looking for a flooring in your trailer that hold up during  the roughest use and last as long as your trailer and above all will keep your livestock on their feet during transport, give Shelby Trailer Service an opportunity to service you with their flooring.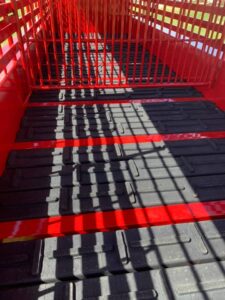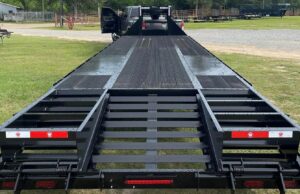 Back in early 2015, we began using Shelby Flooring as an alternative to traditional wood flooring for our trailers. 8 years and many trailers later, Shelby flooring is our go to flooring because of its longevity, appearance, and strength. We use the Lug board design to prevent slipping in our cattle trailers and the smoother plank boards in our horse and show trailers. Their quality is second to none with great customer service and a friendly small business attitude.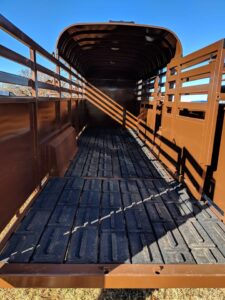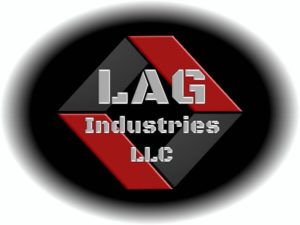 LAG Industries, LLC is a family owned business in La Monte, Missouri. We build Custom Livestock equipment such as Cornerless Tubs, Adjustable Alleyways and Squeeze Chutes for few products. We are using the Shelby Trailer cleated flooring in all our Chutes. It is well made and is a good product for us. The Shelby Trailer staff are great to work with and our order is always ready when we need it. Fantastic product and company!

The customer service and product at Shelby Trailer Flooring is all top-notch. We've used their cleated rubber flooring in livestock trailers, portable loading chutes, cat walks around livestock facilities and in front of the cattle chutes to prevent slipping and falling. They have the best product on the market. We've been doing business with them for the last 5 years and we've shipped equipment with their product all over. Punchy Cattle Company And Tank Supply is proud to do business with Shelby Trailer Flooring!

We have been very pleased with Shelby flooring. It has performed excellent in both cattle and horse trailers. Best thing for livestock since the trailer industry began! People ask for it all the time.
Shelby Trailer Service has the best flooring for cattle or flat beds trailers . The floor stands the test of time and the loads. Star Custom Trailers only uses Shelby Rubber cleated livestock Flooring. Because we warranty our work, Shelby floors saves us money by providing a product we can rely on. Our customers expect the best, and in our opinion that means Shelby!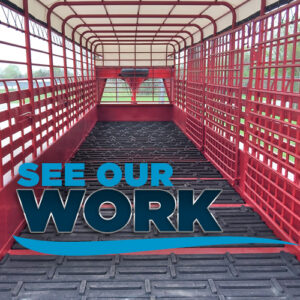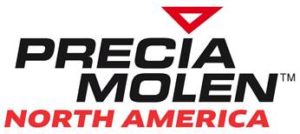 We have been using Cross-Lug livestock flooring planks from Shelby Trailer Service, Inc in our multi-animal livestock scales for many years.  This flooring combines a high-traction surface for livestock with a durability unmatched by other flooring options.  Add the fact that is made from 100% recycled material, and you have a winning product.
We Wouldn't think of using anything else but the Shelby rubber flooring in our trailers.  About to build a bridge using the smooth boards.
I sell a lot of it and it's the best thing to honestly put in a trailer in my opinion. I sell just as many plank boards to my hot shot companies to people hauling their Harley Davison motorcycles and equipment hauling and hay hauling people as I do the cattle trailer flooring. Some people are hesitant at first but about 6 months later they come back in love with it and the plank boards will hold up to anything. I have a company that hauls a d6 dozer on it and it has held up great. Also if your equipment has an oil leak and it leaks on the boards, the boards actually soak it up and it doesn't make it slick at all.  I've also notice it's the only thing that will add significant value to a used trailer. I have customers bring in old worn out cattle trailers that they want to sell but need floors and we will put the Shelby floor in. Not only will we get the money back for the rubber floor, but they will make 500 to as much as 2,000 dollars more for the trailer vs. putting a wood floor in it.
I've never lost money whether it be mine or my costumer's money when putting the Shelby rubber floor in a trailer. I've always made money. I tell people it's an investment. Wood is so terrible these days. A wood floor general only last 3 to 5 years at the most in less you store your trailer in a dark, dry barn. By the time you put 2 wood floors in it, you could of purchased the Shelby rubber floor and only be out the money once.
Best flooring option out there by far. Wouldn't recommend anything else.
Have it in 2 trailers and really like it. Can haul anything on it without slipping.
We have in 4 trailers,  1 of them I've had since 2006.  We haul lot of cattle. We just rebuilt a Gooseneck ground load,  put it in there  and we like it in there.
Great floors for cattle trailers. They have enough of a lug where cattle will never slip in them, but you can also haul horses in them and not have to worry about pulling a shoe off on the floor.